Subscribe to Dave's newsletter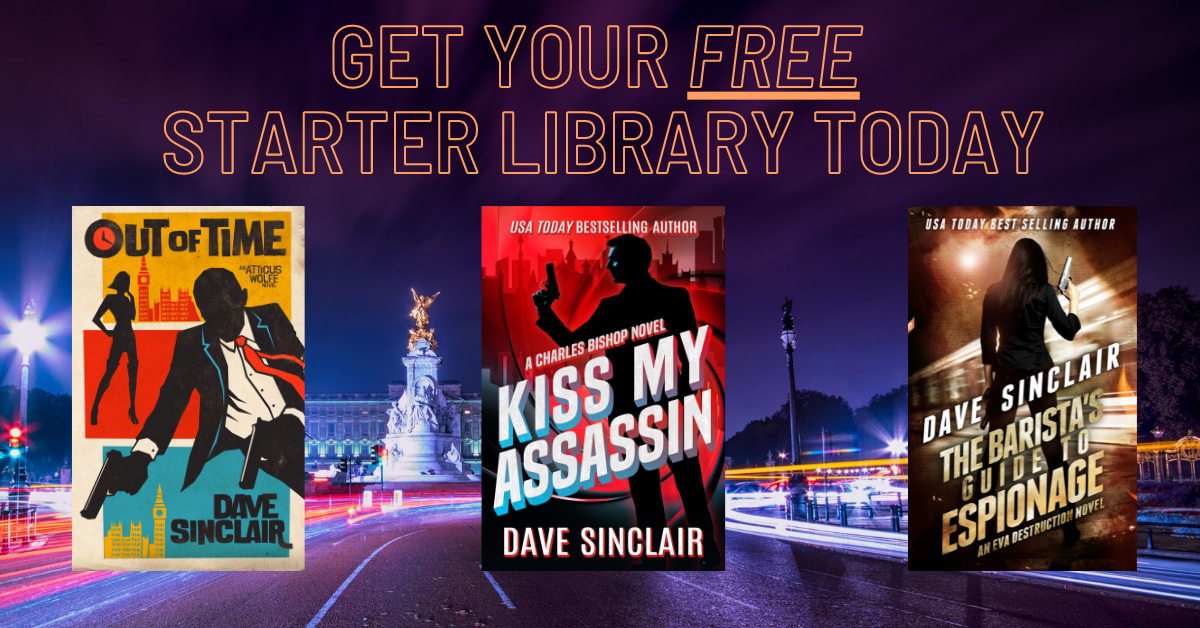 Join Dave's VIP Book Club
Join to get your set of three (yes three!) novels absolutely FREE!
Simply sign up below to recive your Dave Sinclair starter pack of three free novels:
Out of Time
Kiss My Assassin
The Barista's Guide to Espionage
Not only do you get these three full throttle novels but you'll also be the first to find out when new books arrive, win prizes and get free stuff (who doesn't like free stuff?). You can unsubscribe at any time.
Join up today!