Atticus Wolfe is a man out of time.
As an MI6 spy in 1963, Atticus Wolfe should be enjoying everything the swinging sixties has to offer.
But he's not.
That's because Atticus Wolfe is from the 21st century.
Accidentally torn from present day and flung into 1960s London in the midst of a cultural revolution, Atticus must acclimatise to a time not his own.
Although, not everything is unfamiliar – like finding a mole inside MI6.
Atticus must hunt a clandestine Soviet agent on the front lines of the Cold War, find the terrorist who inadvertently sent him back in time and maybe, just maybe, find a way home.
A fast-paced adventure with whip smart dialogue and twists you won't see coming, Out of Time is like no spy story you've read before.
It Takes a Spy
May 1964
Thrown from present day into the swinging sixties, Atticus Wolfe is on the trail of a Soviet spy set on a path to divert the course of history. He knows how history will play out and will do anything to ensure the USSR is victorious.
That's not all Atticus is battling. He must confront the terrorist who sent him back sixty years, and he's not quite the man Atticus remembers.
As the fight to keep history on track intensifies, Atticus must call on the last group of people he thought he'd ask for help – his crime lord family.
Cut off from his beloved MI6, Atticus must unite with younger versions of his gangster father and grandfather to defeat KGB spies and prevent the Soviets from winning the Cold War.
A page turner of a novel full of wit and endless twists, It Takes A Spy is definitely not your regular espionage thriller.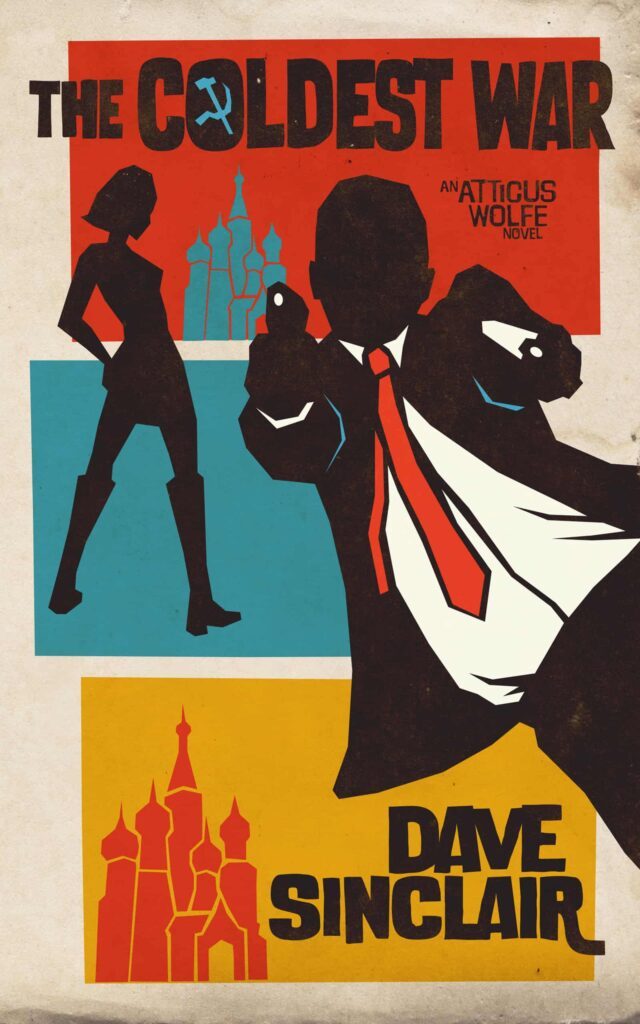 Time has run out for Atticus Wolfe.
October 1964
The two most formidable superpowers the world has ever seen are on the precipice of all-out nuclear war; and it's all Atticus Wolfe's fault.
A twenty first century spy trapped in the swinging sixties, Atticus has a lot on his plate.
While the Soviet Union and the USA prepare for an unthinkable war, Atticus must face the man responsible for the swerving history from its path into all out annihilation.
That's not all he has to deal with.
How do you fight a war when you can't even trust yourself?
With every corrective action pushing the world closer to the brink, Atticus must work with friends and enemies alike to stave off Armageddon.
With mind-bending twists, The Coldest War is a page burner of an espionage thriller unlike any you've read before.