The Eva Destruction series (4 books)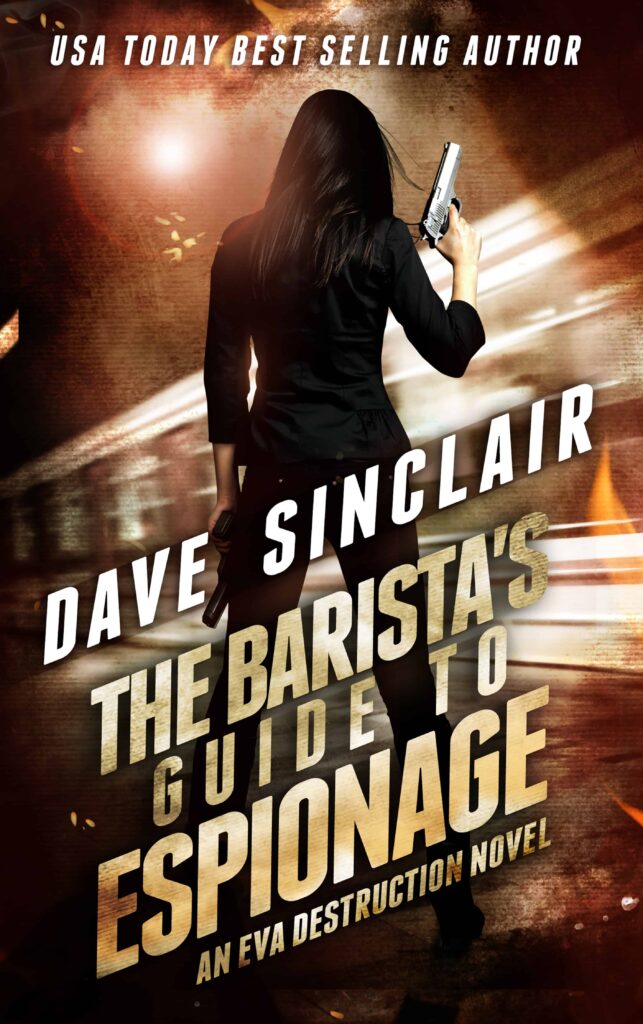 Better shape up Bond. There's a new girl in town and she's come to kick some ass.
Meet Eva Destruction, the only thing quicker than her mouth is her talent for getting into trouble. It's true she's always had an eye for a bad boy but when she falls for billionaire super-villain Harry Lancing, it seems that even Eva may have bitten off more than she can chew. Eva hurtles headlong into terrorist attacks, assassinations, car chases and the occasional close encounter with a dashing spy who seems determined to charm Eva into bed as he is to thwart Lancing's plans to bring down every government on Earth.
As the odds begin to stack up in Lancing's favour the fate of the world lies in Eva's hands. Luckily for the world, Eva Destruction isn't the type of girl to let a super-villain ex-boyfriend with a massive ego, unlimited resources and his own secret island get the better of her.
A rookie spy. Europe on a knife edge. A distinct lack of coffee.
Eva Destruction is back in her first ever assignment. Straight out of the MI6 academy, Eva is on the trail of a supposedly dead fellow agent. It's a nothing assignment given to a rookie, but when suicide bombers hit a NATO conference the mission is kicked into high gear. Eva chases a carnage of gunfire and explosions across Europe in search of the mysterious shadowy organization, 'The Tempest'.
The Rookie's Guide to Espionage is a high-octane thrill ride that will keep you guessing until the very last page.
Eva Destruction is Back!
Eva is an MI6 agent who wakes to find armed men in her apartment hell-bent on revenge. The only problem is, she has no idea what they're talking about. Someone has stolen the last sixth months' worth of her memories and the fate of the world rides on getting them back.
On the eve of the G8 summit, Eva is thrown headlong into globe-trotting assassinations and gun battles on the trail of the mysterious plan known only as Halcyon. Together with a besotted CIA agent and a misogynistic MI6 operative, Eva races across the world to retrace her steps in the hopes of finding answers. With the clock ticking, Eva must track down those behind her memory loss, as well as battle a foe she can't remember.
The globetrotting takes her from London, to exotic Macau casinos, to Hong Kong hydrofoils, to French castles, to English mansions, to a car chase between an ice-cream van containing a nuclear weapon and black SUVs through the streets of London. With betrayal at every turn, Eva discovers she can't trust anyone, including her own organisation. Eva must face down nuclear annihilation alone and she hasn't even had her coffee yet.
Eva Returns!
Forget James Bond.
Forget Jason Bourne.
When the world's on the brink of a second Cold War, the only person to call is Eva Destruction.
After a bombing in a Russian embassy, the murder of a CIA agent in Budapest, and an attack on MI6 itself, Eva assembles a team of Cold War veterans and puts the pedal to the metal in a race to prevent chaos on a global scale.
With twists at every turn, she'll do almost anything to bring down those responsible—except drink instant coffee.
The Dead Spy's Guide to Espionage is a globetrotting, fast-paced thriller that will keep you turning pages well into the night.